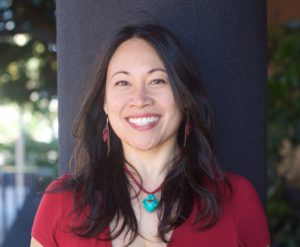 Deborah "Bee" Uytiepo

About Bee


Bee Uytiepo is a Certified Mercier Therapist. She was the first therapist from the West Coast trained in how to optimize pelvic health directly from Dr. Jennifer Mercier.  She received the foundation of her bodywork training at Alive & Well: Institute of Conscious Bodywork in Marin County, CA. Bee trained in Conscious Bodywork® Levels I, II & III, Deep Tissue, Prenatal Massage, Myofascial Release, Unwinding, CranioSacral Therapy, Reflexology, Advanced Anatomy, Kinesiology and Neuromuscular Reprogramming NMR® Modules I, II, III & IV. Bee is a practitioner of Visceral Manipulation of internal organs utilizing the profound techniques she studied with The Barral Institute. Bee received oncology massage training at the University of Texas MD Anderson Cancer Center Integrative Medicine Program Oncology Training Workshop for Massage Therapists. She is a professional member of Associated Bodyworkers and Massage Professionals and a Certified Massage Practitioner by CAMTC.
Bee has studied and practiced meditation since she was 13 years old. She has taught meditation as a volunteer throughout Southern and Northern California for well over 10 years. Bee volunteered as a meditation teacher to women in recovery in Marin County, CA for over 8 years. She has also volunteered as a choir member of the Threshold Choir in Marin, singing for people in hospice.
Bee trained in Forgiveness work with Eileen Barker, world renowned teacher, speaker and author of The Path of Forgiveness.  She participated in Barker's first public year-long training on Forgiveness Coaching. Priory to formally training, Bee worked deeply on her forgiveness path for over 7 years. Bee has assisted Eileen at forgiveness retreats as a massage therapist and forgiveness coaching assistant throughout California.
Since Bee was a young teenager, she was fascinated by psycho-somatic healing, spending hours in the library studying various wholistic, philosophical, healing arts and metaphysical books. From high school and throughout college, Bee studied performing arts, interpersonal relations, voice, dance and movement which led her to the study of healing arts and meditation all over the world. 

Bee lives in Marin County, CA with her dog and cat.
Bee is the owner of Beelight, founded in 2011. She is also the founder and principal facilitator of Healing is Giving. 

 Healing is Giving hosts community events and retreats throughout the San Francisco Bay Area.
©2018 Beelight. All Rights Reserved.
©2018 Healing is Giving. All Rights Reserved.